Developing a real, tangible, and sustainable idea requires brainstorming and guidance. FICS provides you with that guidance through workshops which will give your idea the much required boost. Do you want to know how? Well, the answer to one of your biggest queries is here.
Your Light-Bulb Moment
Coming up with an idea is just the first step of this arduous journey. Making sure that it is workable is another step.
FICS will make you ask yourself questions like what requirement does my idea serve; what are the needs of the market; and most importantly, what makes my project unique?
Answering these questions will provide you with a clear picture of where you stand. This is the phase of extensive research which will aid in recognizing the prominent problems that could undermine your project. So, you see that a great pitch is actually a very rewarding experience if executed correctly.
Know Your Idea Feasibility
In the process of achieving innovation driven entrepreneurship, the most demanding and challenging task is the development of a prototype. In this phase, FICS helps you envisage an interaction with the target market.The mentors and their timely guidance will aid in developing a feasibility report to analyze and justify your project, both in terms of business viability and cost effectiveness.
Understand Market Exposure
Market exposure has many facets which makes it critical for small enterprises to increase their value. Now, there is so much more in this field than just taglines or project logos. Branding is a versatile domain of creative ideas required to sell a product.
FICS gives you a platform to project your idea and bolster support of stakeholders. This platform will make sure that your idea is well-polished and ready to be developed into a unique proposition.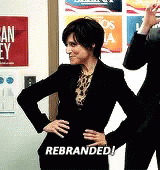 Building a Knowledge Base
Initiating a startup is not something you would have been taught in your classrooms. It requires a completely different set of skills, knowledge and mindset. Workshops at FICS play a crucial role to achieve micro learning skills; building a knowledge base that is etched in the brain and projected through new and refined skills.
The Ultimate Team Spirit
These workshops are specifically designed to inculcate the element of team spirit in all the participants. Making every member realize their unique value is important for positive reinforcements. Strong teams have a clear sense of their goals. Through workshops the teams develop the quality of openly communicating their vision.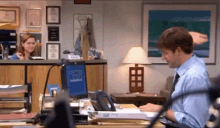 How is FICS the Perfect Stage?
This installment has a unique feature of conducting extensive workshops.
With all the aid provided, it is rest assured that your idea will develop into a well reputed startup. As FICS knows very well that no matter how big or small an idea is, refining it properly makes it progress into the future.
So, FICS is here to support you on your entrepreneurial journey and has got it all covered.
*DABS*
By Sumbla Ayaz Khan
FICS'19 Team Publications